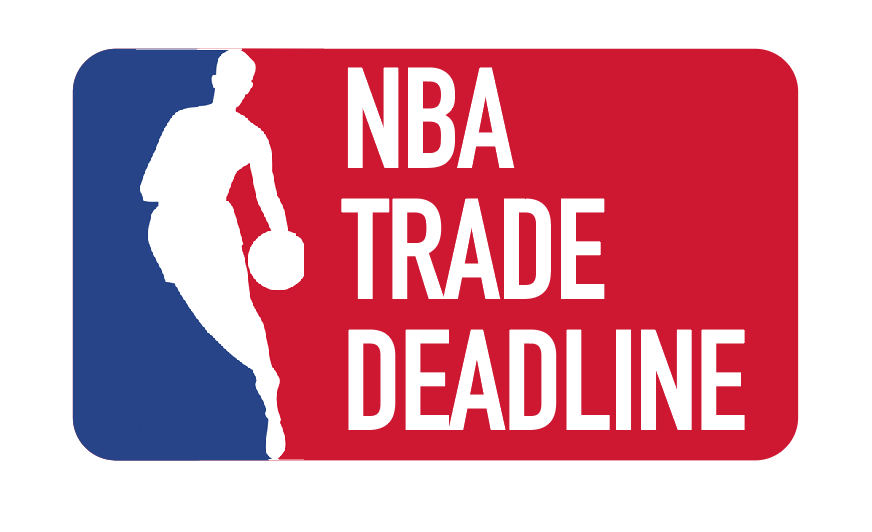 Image via thewilkesbeacon.com
NBA 2022 Trade Deadline Primer
By Andrew Hales, Assistant CouchGM on January 27, 2022
Who should and should not make a trade ahead of the February 10 trade deadline, and what success in the playoffs looks like in the regular season
The NBA trade deadline is exactly 2 weeks away, on Thursday, February 10, 2022. 10 days later is the all-star game. We've already seen a few minor trades, and even one that failed due to a player not passing a physical. Let's look at how the contenders are playing, and see who should be making changes.
I want to point out that I'm not a fan of making a trade just to make a trade. Doing something isn't always better than doing nothing. I'm also not going to propose crazy, one sided, homer trades like Durant to the Suns for Dario Saric and 3 first round picks. Like we always do here at CouchGM, let's look at statistics and historical data to see who should be doing something.
First, what is the point of making a trade? Obviously, it's to make your team better. There are 2 different philosophies on how to improve your team. Either you draft/sign in free agency and develop players (Philosophy 1) or you trade for players (Philosophy 2). I think the best approach is a blend of those two.
Philosophy 1 is not inherently wrong, but some teams, who are not the focus of this article, go to the extreme, sacrificing how good their current roster is if they think what they are getting back will make them better in the future. Let's face it, the NBA draft is a crapshoot, even if you consistently draft in the top 10. Since 2011, there have been 19 players drafted in the top 10 that got selected to an all-star game, but there have been 16 non-top 10 drafted players selected as all-stars. The only 2 players drafted since 2011 to win the MVP award were drafted outside the top 10 (Giannis and Jokic). Top 10 picks don't necessarily guarantee you star players. The most famous recent tanking team, the mid-2010's version of the Philadelphia 76ers, coined the phrase "trust the process" as they purposely made their team worse and drafted players that were injured so that they could draft top picks for multiple years, hoping it would lead to multiple stars. Their history went as follows:
2014 pick #3 - Joel Embiid - worth it
2014 pick #10 - Elfrid Payton. Career backup, best known for his wild hair. No longer with the team.
2015 pick #3 - Jahlil Okafor. Bust. No longer in the NBA.
2016 pick #1 - Ben Simmons. Currently refuses to play for the team and is demanding a trade.
2017 pick #1 - Markelle Fultz - traded away after only 33 games.
2018 pick #10 - Mikal Bridges - traded on draft day to the Suns.
So they purposely lost games for 5 years, had two #1 picks, two #3 picks, and 2 #10 picks. Of those 6 picks they got 1 MVP candidate, 1 guy out of the NBA, 3 guys were traded, and 1 guy who is demanding a trade. Not counting Embiid, Mikal Bridges may be the next best draft pick, and they traded him minutes after drafting him. Pending some miracle relationship healing with Ben Simmons, they'll have only 1 player to show for it.
Apparently Oklahoma City doesn't care about that history because ever since they traded Paul George and then later Russell Westbrook they have been in draft pick acquisition mode. The 76ers drafted 27 players in the 2014-2018 drafts. The Thunder could blow that out of the water with their 38 upcoming picks (21 first round picks and 17 second round picks between the 2022 and 2028 drafts). I should point out that a (pre-covid) NBA roster is normally capped at 15 spots, but good teams normally have a max of 10 players in the rotation, leaving the other 5 to be benchwarmers/cheerleaders/garbage time/in case of emergency only players. OKC is either admitting that they will stink at drafting (38 picks and only 15 roster spots) or they are going to flip to Philosophy 2 and trade a bunch of them to get a superstar without hurting their ability to add pieces to complement said star via the draft.
Philosophy 2, which recently was employed by the Clippers trading for Paul George or the Lakers for Anthony Davis or the Nets for James Harden, is the trade-to-get-an-already- established-star method of roster building. Teams that employ this method are banking heavily that those players will be able to carry their teams since they traded most of their future first round picks to get their star. This means that the only way they can improve their team is with veterans taking less than market value to join a contender.
The best way to build your team is through a better blend of these philosophies. Cleveland has done well with this blend. They drafted and developed three of their starters - Darius Garland, Isaac Okoro, and Evan Mobley - and have added other starters and valuable bench players through trades - Lauri Markkanen, Jarrett Allen, Cedi Osman, and Kevin Love. Don't look now but they are 3rd in the East standings.
Second, what are the key metrics to evaluate whether your team should make a trade deadline deal? To answer that question, I looked historically at how teams that get past the first round of the playoffs (8 teams per year) fared during the regular season. Looking back at the last 8 years, here is what I found.
| Playoff Status | Win % vs ≥ 0.500 | Win % vs < 0.500 | Overall Win % |
| --- | --- | --- | --- |
| Finals Winner | 0.624 | 0.861 | 0.734 |
| Finals Loser | 0.615 | 0.751 | 0.679 |
| Conference Finals Loser | 0.573 | 0.789 | 0.677 |
| 2nd Round Loser | 0.587 | 0.792 | 0.688 |
I've broken down the last 8 Finals winners, Finals losers, conference finals losers, and 2nd round losers, and averaged their winning percentage against teams that finished at or above 0.500, below 0.500, and overall win percentage. Let's see what we can infer from those 3 statistics.
1. Teams that advance beyond the first round of the playoffs win, on average, at least 75.1% of the time against teams under 0.500, or 15 out of every 20 games. NBA Finals winners win more like 17 out of 20, 86.1% of the time. Not a huge difference, but when you play about 40 games a year against teams like that, you're talking about 4 more wins for eventual Finals winners. That alone could be the difference between home court advantage or not, plus the mental edge that goes along with it. If Golden State went 69-13 instead of 73-9 a few years ago, history wouldn't remember them the same way. 4 games can be a huge difference.
Over these last 8 years, not counting the crazy results of covid world and the bubble in 2021 and 2020, the most losses to sub 0.500 teams that an NBA Finals champion had in a season was 6. This year, barely half way through the season, 9 teams have less than 6 losses, but some can't afford to lose another game (Phoenix has 2, Golden State has 3, Brooklyn, Milwaukee, Cleveland, Denver, and Portland have 4, Miami and Chicago have 5).
2. Teams that advance beyond the first round of the playoffs have a win percentage of 0.677 overall, so about 55 games over the course of a normal 82 game season. Again, these are averages. I'm aware that Atlanta got to the conference finals last year and "only" won 46 or 47 games (adjusted up for a normal 82 game season: last year they only played 72 games as the NBA shortened the schedule for covid). More on this later, but as of today there are only 2 teams in the NBA with an overall win percentage above 0.677 - Phoenix and Golden State.
3. Teams that advance beyond the first round of the playoffs beat teams with a winning percentage of 0.500 or greater at least 57.3% percent of the time. The NBA playoff format is a 7 game series, so you can win 4 and lose 3 and still advance. The winning percentage of a team that wins 4 and loses 3 is 57.1%. So teams that go deep in the playoffs, winning at least 57.1% of the time in May and June, historically win at least that amount of the time in the regular season against good teams. There's only 4 teams in the NBA right now that have a winning percentage of at least 57.3% against 0.500 or greater teams so far this year - Phoenix, Golden State, Memphis, and Utah.
What does this all mean for the next 2 weeks? Either we could see a wild trade deadline with a bunch of moves because teams sense they are almost there and want to get over the hump, or we could see no trades because there are a bunch of teams that sense they are almost there and don't want to mess it up.
For the accountants out there, you're right that there are 8 teams that make it to the 2nd round of the playoffs, and as of today less than that many teams meet all the criteria for making a deep playoff run. Barring some major turn of events, Phoenix and Golden State are locks for the 2nd round. Having said that, there's 8 other teams that meet one of the criteria. Expect those 8 teams to be fighting for the remaining 6 2nd round playoff spots.
Here are the teams that I recommend should not make a trade deadline deal (unless you can get a star for cheap). I would classify them as true title favorites, meaning teams that meet two or more of the criteria above: Phoenix, Golden State. That's it. Actually, Phoenix and Golden State are the only teams that currently meet the criteria in all 3 categories.
Here are the teams that I recommend should consider making a trade deadline deal. As mentioned above, the players available could be slim since so many teams are within reach of the playoffs, but maybe fringe teams could give up and start selling so maybe someone will come available in the next 10 days. If a key player comes available that fills a need, then make the trade even if you have to trade a future pick. I would classify these teams as title contenders, meaning teams that meet the criteria in 1 category: Denver, Utah, Memphis, Miami, Chicago, Brooklyn, Milwaukee, and Cleveland. Some of these teams may opt not to do anything since they are expecting to get better as time passes simply because guys will be coming back from injury (Jamal Murray in Denver, Caruso and Ball in Chicago, Durant and ½ of Kyrie Irving in Brooklyn).
Here are the other teams that are close but fall short of all 3 categories and that I recommend should roll the dice to make a trade deadline deal: Dallas, Clippers, Minnesota, Boston, and Philadelphia. Each of them have a star but also some weaknesses that need to be addressed.
Everyone else in the league is really far off the pace in one or more of the metrics, so try giving their GM a call and see who they're willing to part with.
In summary:
| Team | Make a Trade? |
| --- | --- |
| Phoenix | No |
| Golden State | No |
| Denver | Consider |
| Utah | Consider |
| Memphis | Consider |
| Miami | Consider |
| Chicago | Consider |
| Brooklyn | Consider |
| Milwaukee | Consider |
| Cleveland | Consider |
| Dallas | Yes |
| LA Clippers | Yes |
| Minnesota | Yes |
| Boston | Yes |
| Philadelphia | Yes |
| Everyone Else | Asset Collection |
Having said all this, it's worth pointing out every year we see a team catch fire and exceed the expectations their numbers would place on them. For example:
Last year, Atlanta only went 15-21 against above 0.500 teams in the regular season, but somehow went 8-4 to get to the conference finals. Even though they lost they still finished with a playoff win-loss record of 10-8.
The year before that in the bubble, Boston only won half of their games against above 0.500 teams but made it to the conference finals, going 10-7 in the playoffs.
In 2018, Cleveland only went 22-23 against above 0.500 teams in the regular season, but LeBron flipped a switch and went 12-6 before getting swept in the Finals.
I couldn't end a trade deadline article without mentioning how badly Philadelphia should trade Ben Simmons. I already have them on the list of teams that in my opinion should make a trade. They are the one in the best position to make a blockbuster deal, but it seems like GM Daryl Morey thinks they are better without Ben Simmons than with a combination of role players you could trade him for.
After the Blazers season ended last year, Lillard talked about what he wanted to see happen for him to stay in Portland. He said,
"If you look at Phoenix … you just look at how the team is put together and they're in the Finals coming out of the West. That's what my vision is. I don't see us just landing star players. I'm Dame Lillard and CJ is CJ McCollum. We have core pieces to do the same thing Phoenix did."
Anfernee Simons has made the strides that Lillard was hoping for, and his recent play with Lillard and McCollum out may be what stops Portland from trading McCollum and/or Lillard since Simons has almost single handedly elevated them into the play-in bracket. Portland falls far below 2 of the key metrics listed above, so they have some work to do, but I agree with Lillard that they have some good players and maybe one trade to add to the current team could be what puts them back into playoff territory. Further, they have only played 11 games so far this year against under 0.500 teams, so expect the rest of their schedule to be on the easier end. Don't be shocked if they put some wins together and host a play-in game.
back to blog